This is an exciting development! Mealworms, used to feed lizards can eat plastic. I came across first on
TSU
and then I did more research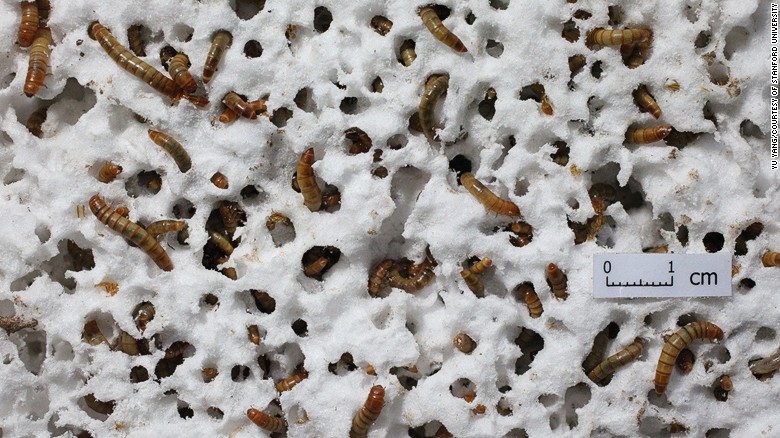 Disgusting looking things, aren't they?
http://edition.cnn.com/2015/09/30/us/styrofoam-eating-mealworms-plastic-waste/
Vocabulary
nonbiodegradable
contributors
global pollution
squirmy
microorganisms
revolutionary
bacteria
recycling
Questions
Why is this a surprising discovery?
How can this be used in the home?
Can it be used in a industrial setting?
What would happen if some of these bugs escape the laboratory?
How do you recycle? What items do you recycle?
Lesson Plan by Rachael Alice Orbach- English Teacher