James Clerk Maxwell was one of the giants of the 1800's his work formed one of the basis of the modern world.
http://www.sciencekids.co.nz/sciencefacts/scientists/jamesmaxwell.html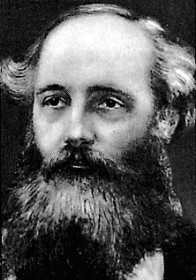 Questions
Where did Maxwell attend University?
What physical process do his equations describe?
Why are his equations important?
Which other physicist admired Maxwell's work?
Where was he appointed as a professor?
How did he describe the rings of Saturn?
Which other fields did he contribute?
What is his legacy to the modern world?
Lesson Plan by Rachael Alice Orbach - Professional English teacher